Dr. Vishal Goyal
Dr. Vishal Goyal graduated in 2009 from New York Chiropractic College located in Seneca Falls, NY. In addition to his Chiropractic Doctorate, he has a Bachelors of Science degree from the University of Winnipeg. Born and raised in the north end of Winnipeg upon graduating Dr. Vishal decided to return to his hometown to serve the local community. Read More
---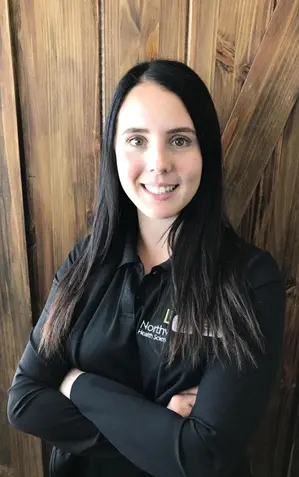 Dr. Ashley Hansen
Dr. Ashley graduated from Northwestern Health Sciences University in December 2017 and joined our clinic January 2018. She has a particular passion for pediatrics and pregnancy care; she is currently taking extra certification courses with the International Chiropractic Pediatric Association to further her knowledge and expertise in the field. Read More
She spent many weekends at a variety of technique specific seminars to broaden her knowledge and be able to offer her patients exactly what they need. Some of the techniques she uses in clinic include:
Diversified
Activator
Arthrostim
Thompson Drop
Webster's
Torque Release
Growing up in the country, I played all kinds of sports and loved the outdoors. When I was 8 years old, I had a major fall off of a trampoline and quickly after suffered from severe headaches day after day. Later on, my dad took me to a Chiropractor twice, but being young, I had no understanding what he was doing. All that I remembered was no longer having headaches after those two visits and also experiencing better sleep. I now have a deeper understanding of how adjustments aid the body in functioning optimally. Throughout my adolescence, I continued to be very active, playing volleyball, soccer, basketball, figure skating, and ringette. It was not until after graduating high school and beginning university where I became very inactive and unhealthy. Fifty pounds overweight and being the most unhealthy I have ever been, I then decided to take control of my health and my life by eating clean and working out consistently. I began to feel so much better and had so more energy then I'd ever had before. After 8 months and losing 50 pounds, I ended up competing in two natural bodybuilding competitions placing 1st and 3rd while also winning the Transformation Challenge.
Later on, I decided to obtain my personal training certificate to help change the lives of others for the better. With working out 7 days per week, I started to experiencing more back pain and stiffness, where I eventually ended up not being able to run or perform squats properly. It was then where I was told to go to a Chiropractor again, and when I did, I quickly began to feel the benefits of being adjusted. After a few visits, I was able to run and lift heavy without feeling constant pain. I was able to get back into my fitness routine and feeling like my better self. It was with this experience where I learned more about Chiropractic and how it was important for maintaining a healthy body. Seeing how my Chiropractor would have such great relationships with his patients where people were happy to come in for regular check-ups is what made me decide to become a Chiropractor. I knew I wanted to help as many people as I could and I knew that Chiropractic was the way I wanted to do just that. Read Less
---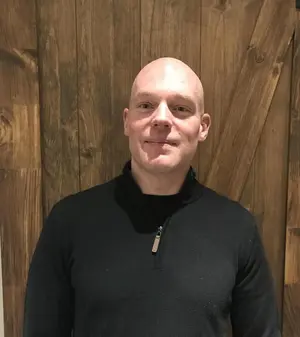 Dr. Jared Buffie
I was born in Winnipeg but moved around Canada as a child. My family returned here when I was thirteen and I went to high school at JH Bruns and did my undergraduate studies at University of Winnipeg. I've always considered myself a Winnipegger.
I attended chiropractic college at Life University in Marietta, Georgia. That is where I met my wife, Suzanne, who is originally from Point Pleasant, New Jersey. After graduation, we decided to stay in the greater metro Atlanta area and start a practice. Two kids later, we realized the importance of being around family and chose to return to Winnipeg in 2007.
We are the proud parents of three children aged 15, 13 and 9. When not working or shuttling them around to their activities (which I enjoy immensely), I love to be outdoors. Fishing, hunting and gardening are all passions of mine (I dream of someday feeding my family exclusively with food I've harvested). In addition, I like to stay active with Brazilian jiu jitsu and working out. I consider myself an exercise physiology/biochemistry nerd… I love to learn more about how the human body functions and heals. My passion is to take what I know and help people achieve a life of incredible health.
---

Dr. Suzanne Buffie
I was born and raised on the Jersey shore and I have always had a passion for nutrition and exercise for as long as I can remember. I attended Rutgers University to study nutrition and exercise physiology at and I joined the crew team my first day on campus. We trained hard and I ended up injuring my low back, resulting in crippling low back pain. I did what most people would do when faced with this….I tried over the counter pain killers. They did not do much to help me and it was at that point that I gave chiropractic a try. My first chiropractor helped me so much, that 6 months later I was heading to Life University in Marietta, Georgia to become a doctor of chiropractic.
It is at Life University where I met my Canadian husband, Dr. Jared Buffie. We loved the south so we started a practice and began a family in a suburb of Atlanta suburb. After 2 children, we then made the move to Winnipeg because we realized how important it is to be around family. Today we are the parents of 3 amazing and healthy children who are 15, 13 and 9 years old. I am now a hockey mom, a proud Canadian and a lover of Winnipeg.
I feel blessed to have found chiropractic because it has led my own family down a very different and healthy path. I am honored that every day I get to help other families do the same by shifting their health paradigm. That shift comes from living a lifestyle that creates an environment in which your body is designed to thrive and be healthy. My passion for nutrition has led to my own personal health transformation when I discovered the ancient practice of intermittent fasting (combined with a ketogenic diet). Through these nutrition practices, I have effortlessly loss over 60 pounds, experience abundant energy and feel that each day I am getting younger, rather than older. I have developed The Fasting Solution program to teach my patients and online community how to do the same.
When I am not taking care of patients or watching my children play sports, I enjoy spending time outdoors, camping and fishing with my family, practicing Brazilian Jiu Jitsu and taking the occasional dance class (I am a horrible dancer, but I really enjoy it!)